Seven Seas Cruising Association

We've belonged to the SSCA (Seven Seas Cruising Association) since we began cruising in 2000.
We've never really been "club- joining" types, but SSCA seemed to be a great organization of
people that shared our spirit for adventure and the cruising-liveaboard lifestyle. We've become
more active over the years, first by submitting articles for the monthly
Commodore's Bulletin
,
then
Marcie became a Coordinator for Worldwide Cruising Stations and was elected in 2007 to the
SSCA Board of Directors. After serving 3 years on the Board, she & David became SSCA
Roving Ambassadors and still actively recruit new members, provide informational seminars and
organize SSCA get togethers wherever they are.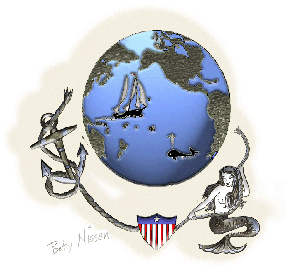 All members join as Associates and fly the
blue burgee. After being members and full
time liveaboards for at a least a year and
completing voyage distance requirements
and receiving recommendations from two
existing Commodores (whew!), we became
Commodores ourselves and now fly the red
swallowtail burgee (and we know the secret
handshake!)

What we like most about SSCA:

Like-minded, like-spirited people who like to cruise (sail or power)



Excellent networking opportunities to find information on everything from anchorages in odd


destinations to gear purchases




Sharing of information...SSCA members have been most everywhere



Camaraderie and help when you need it

Read some of
Marcie's SSCA articles

to give you a taste of the type of
information that offered every month in
the Commodore's Bulletin. Offered
electronically, of course!

Interested in joining or more information,
just visit
SSCA's website
. You can take
a tour of the website and see what it
offers. If you join, tell them that Nine of
Cups sent you!