s/y Nine of Cups

Lighthouses

We obviously have seen many lighthouses in our
travels and thought we'd share some of them
with you. With the help of Wikipedia, we've also
provided some history and information.

A lighthouse is a tower, building or other type of
structure designed to emit light from a system of
lamps and lenses or, in older times, from a fire,
and used as an aid to navigation for pilots at sea
or on inland waterways.

Used to mark dangerous coastlines, hazardous
shoals and reefs and safe entries to harbors,
lighthouses can also assist in aerial navigation.
Once widely used, the number of operational
lighthouses has declined due to the expense of
maintenance and replacement by modern
electronic navigational aids.

Perhaps the most famous lighthouse in history is
the Lighthouse of Alexandria, built on the island
of Pharos in Hellenistic Egypt. The name Pharos
is still used as the noun for "lighthouse" in some
languages, for example: Albanian, Catalan and
Romanian (far), French (phare), Italian, Galician
and Spanish (faro), Portuguese (farol), Danish,
Norwegian and Swedish (fyr), Bulgarian (фар),
and Greek (φάρος). The term "pharology"
(study of lighthouses) also derives from the
island's name.

The Lighthouse of Alexandria was built in 280
BC to serve as the port's landmark. With a
height variously estimated between 115 and 135
meters (383 - 440 ft) it was among the tallest
man-made structures on Earth for many
centuries, and was identified as one of the Seven
Wonders of the World by classical writers.


Source:
Lighthouse - Wikipedia, the free
encyclopedia.mht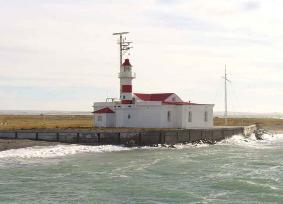 Estrecho de Magellanes, Chile
(Straits of Magellan)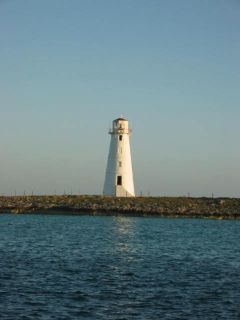 Paradise Island Light-Nassau, Bahamas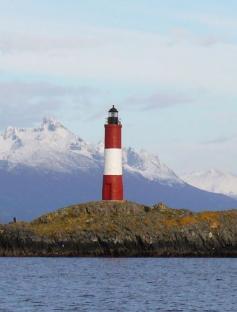 Faro Eclaireurs - Ushuaia, Argentina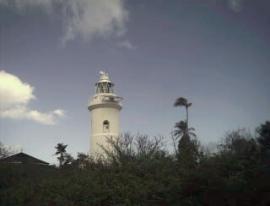 Great Stirrup Cay Light - Bahamas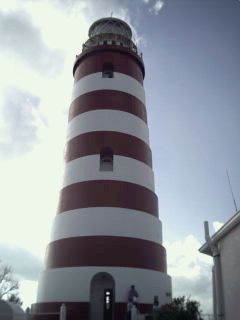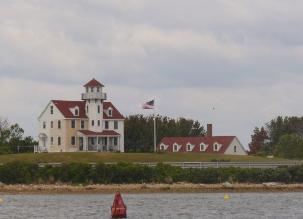 Block Island, Rhode Island - USA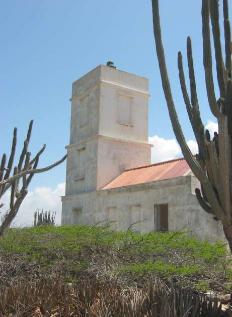 Ceru Bontana Light - Bonaire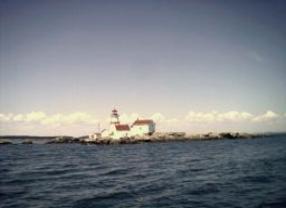 East Head Harbour Light-Campobello Island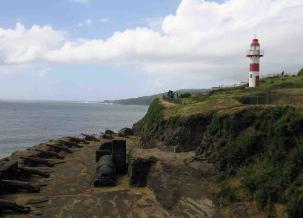 Faro Fuerte Niebla - Valdivia, Chile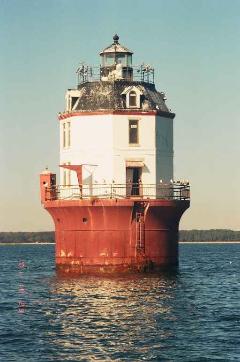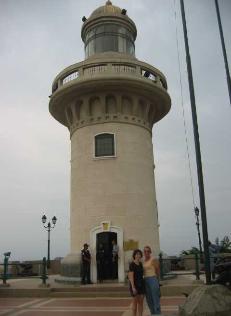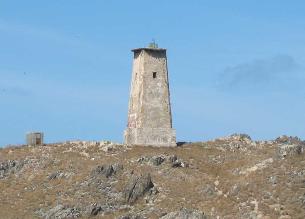 Faro Gran Roque, Grand Roque, Vz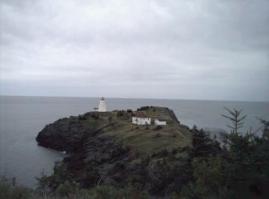 Swallowtail Light - Grand Mannan Is.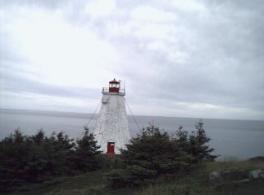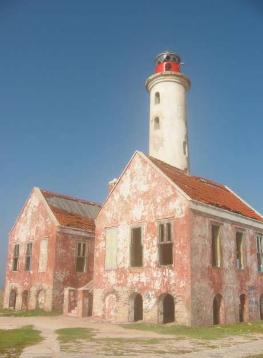 Klein Curacao Light - Bonaire

Swallowtail Light - close up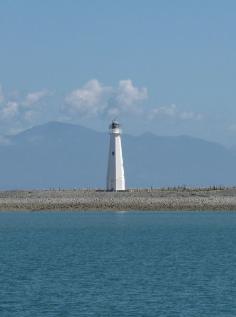 Nelson Light - Nelson, NZ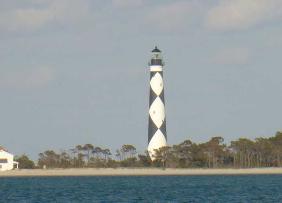 Lookout Light - Beaufort, NC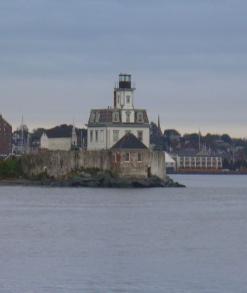 Narragansett Bay off Newport, RI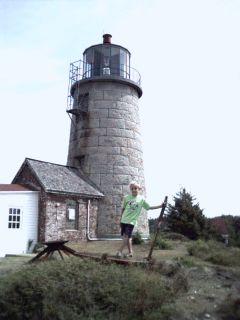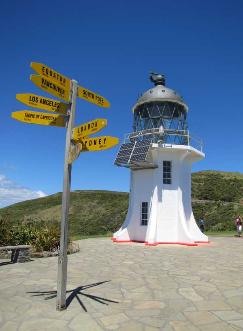 Cape Reinga Light - New Zealand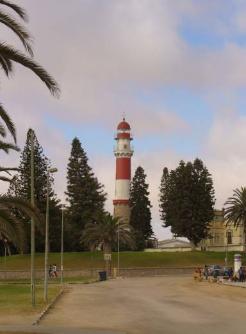 Swakopmund Lighthouse - Namibia

( Thanks, John!!)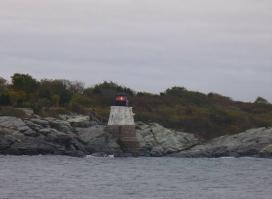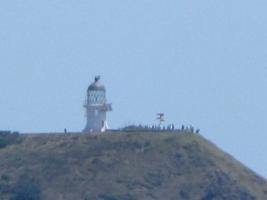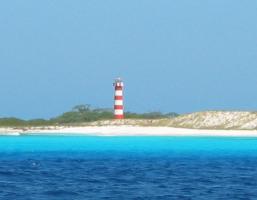 Narragansett Bay - Rhode Island

Faro Cayo Elbert - Gran Roque, VZ

Cape Reinga light from at sea - NZ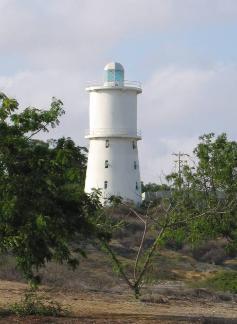 Puerto Lucia - La Libertad, Ecuador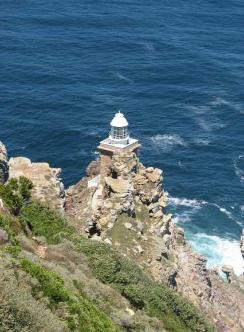 Cape Point Light - Cape Point, RSA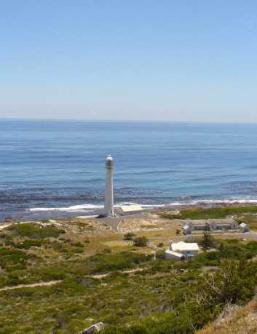 Kommetje Light - South Africa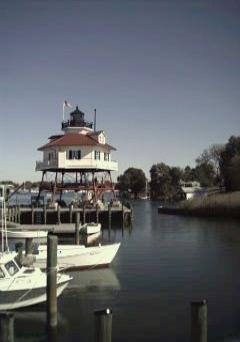 Drum Point Light- Maryland,USA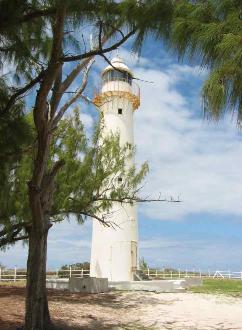 Grand Turk Light - Grand Turk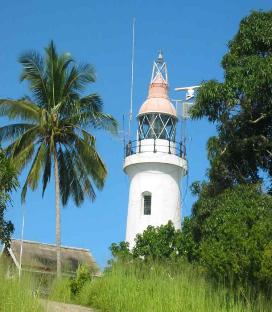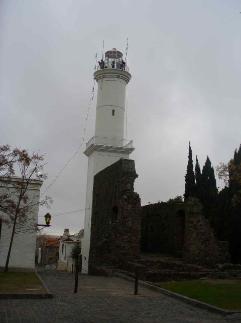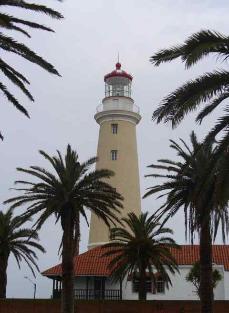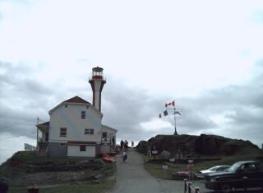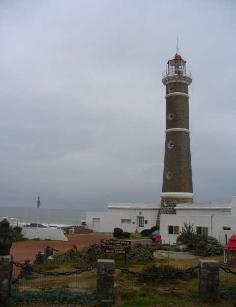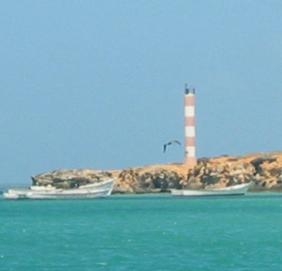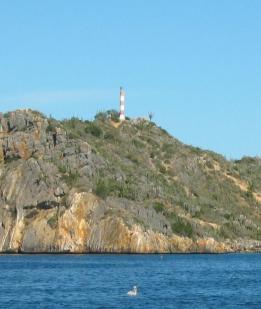 Playa el Faro - Venezuela

Lighthouses for sale?
Evidently, unless they're
"adopted", many
lighthouses go on the
auction block when they're
no longer needed. Read
more at

JustALittleFurther.com
.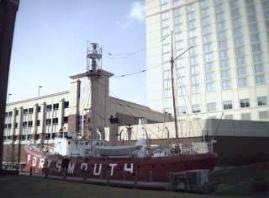 Historic lightship - Portsmouth, VA

In waters too deep for a conventional
structure, a lightship was sometimes used
instead of a lighthouse. Most of these have
now been replaced by fixed light platforms
similar to those used for offshore oil drilling.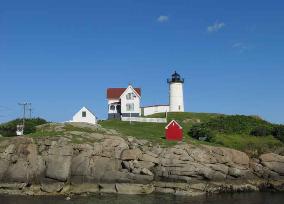 Nubble Light - York, Maine, USA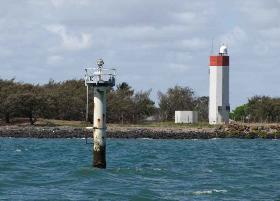 Southhead Light - Bundaberg, Australia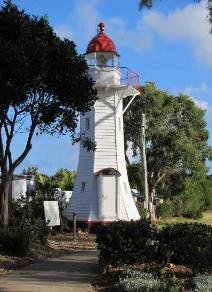 Historic Burnett Heads Light -
Bundaberg, Australia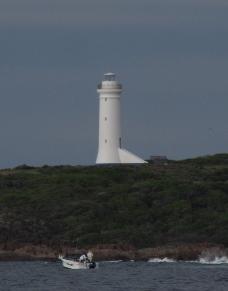 Point Stephens Light
NSW, Australia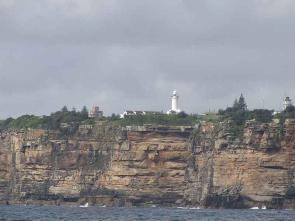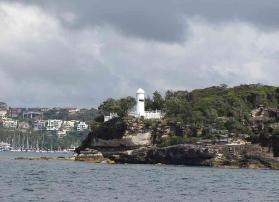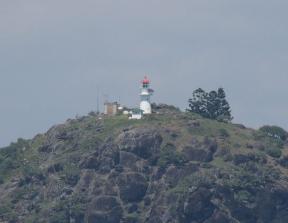 Double Island Point Lite - Queensland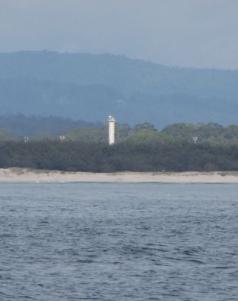 Caloundra Light - Queensland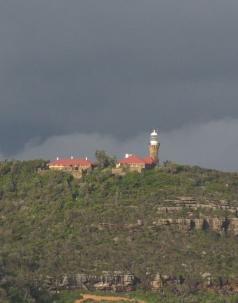 Barrenjoey Light-NSW,Australia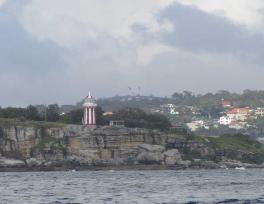 Grotto Point Light - Sydney Harbour

Hornby Light - Sydney Harbour, NSW

Macquarie Light -Sydney South Head, NSW
Australia's First Lighthouse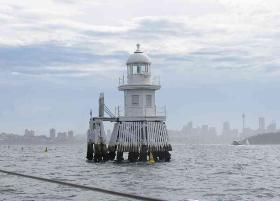 The Wedding Cake - Sydney Harbour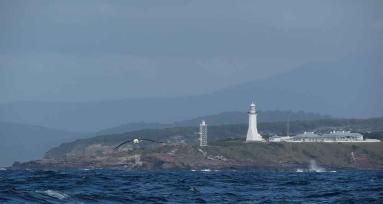 Green Cape Light - just south of Eden, NSW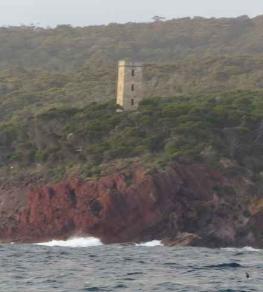 Boyd's Tower - Eden, NSW
Built to be a lighthouse; never illuminated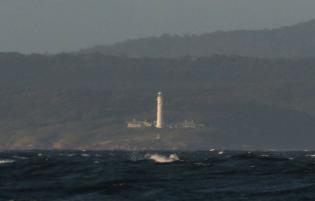 Point Hicks Light - Victoria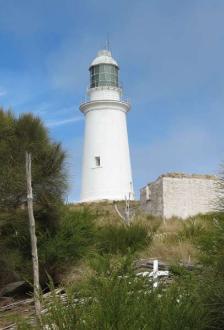 Deal Island Light - Tasmania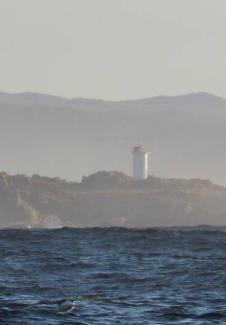 Sandy Cape Lite - Tasmania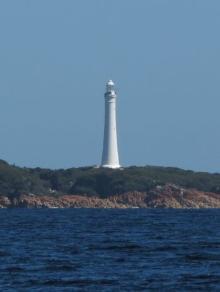 Cape Sorrell Light
West Coast, Tas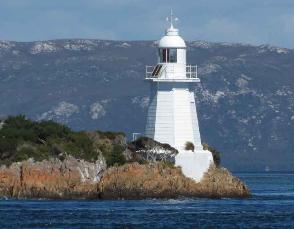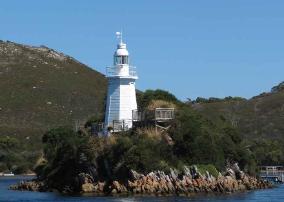 Entrance Island Lite - Macquarie Harbour, Tas

Bonnet Island Lite
Macquarie Harbour, Tas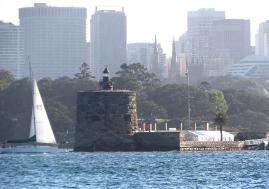 Fort Dennison Lite - Sydney Harbour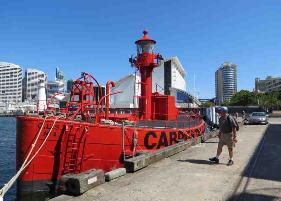 Lightship Carpentaria
Sydney Maritime Museum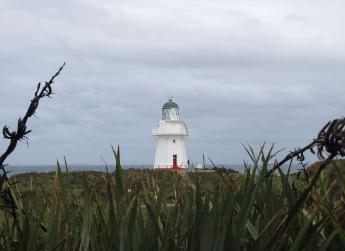 Waipapa Point Light - New Zealand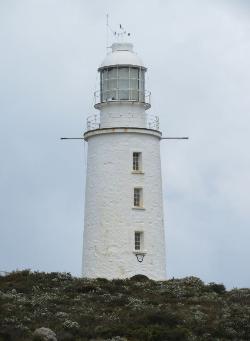 Cape Bruny Light - Tasmania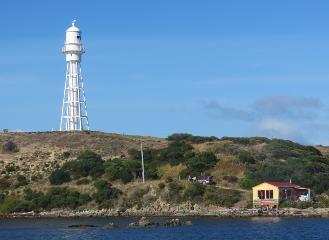 Currie Lighthouse - King Island, Tasmania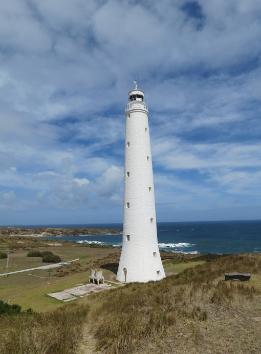 Cape Wickham Light - King Island
Tasmania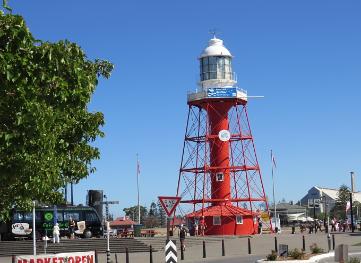 Port Adelaide Light, Port Adelaide
South Australia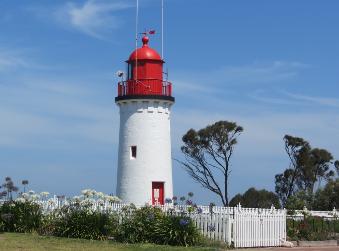 Whaler's Bluff Light - Portland, Victoria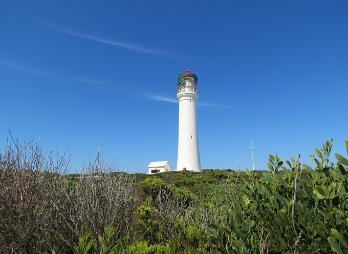 Port Nelson Lighthouse, Portland Discovery Coast
Victoria

This page will grow as we photograph
more lighthouses in our travels, so check
back every so often.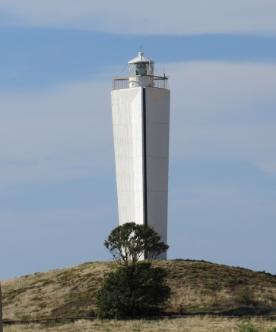 Cape Jervis Light - Land's End
Fleurieu Peninsula, South Australia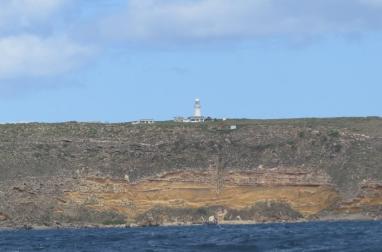 Althorpe Island Light - South Australia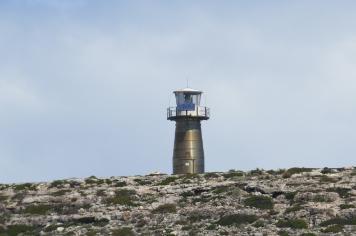 West Cape Light - Yorke Peninsula
South Australia

Cape Donnington Light - Port Lincoln, SA